HEARTSEASE FARM
A re-designed brand for Heartsease Farm. A new range of sparkling drinks in 330ml PET, 330ml and 750ml Glass. The project required a new logo, labels, product photography and advertising.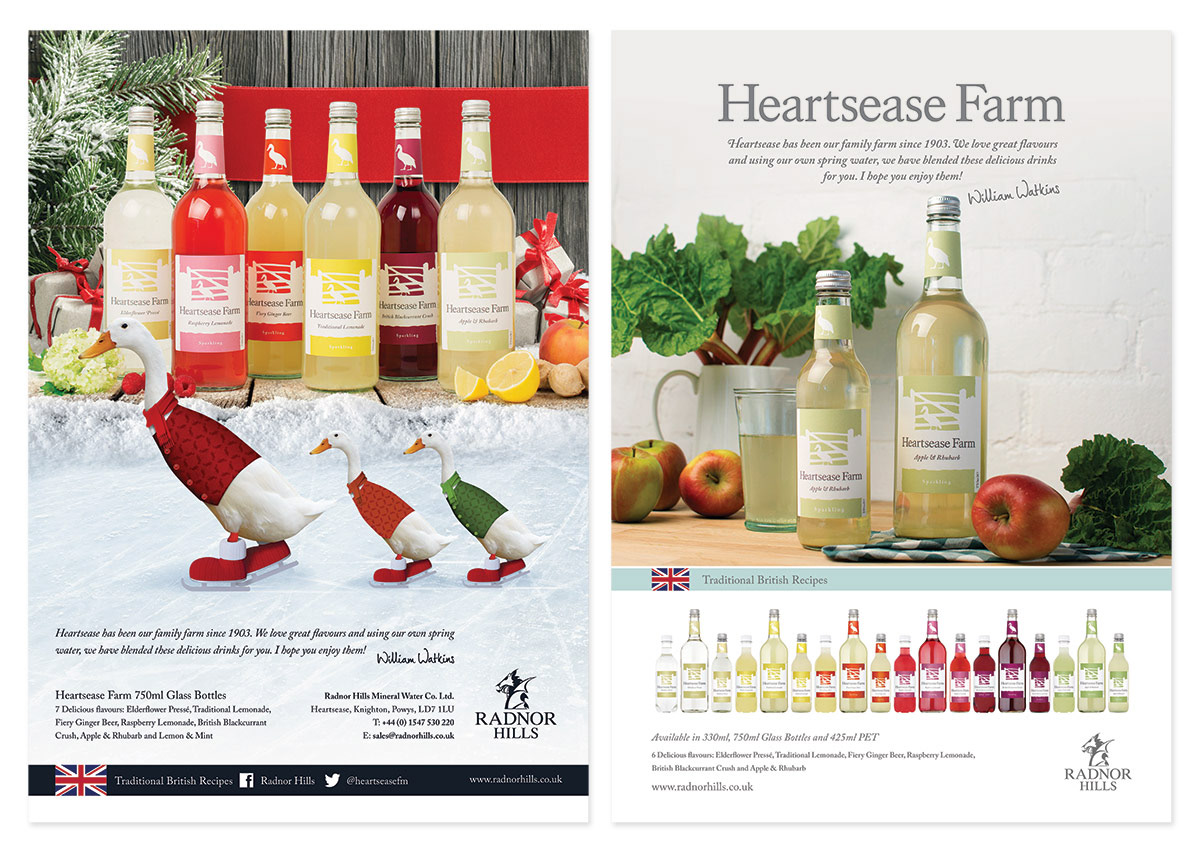 DESIGN WEEK FEATURE HEARTSEASE FARM
"Shropshire-based Matthew Mills Graphic Design has created the packaging for Radnor Hills water's new Heartsease Farm range of soft drinks."
The consultancy has worked with Radnor Hills, which provides own brand products for multiple retailers, for the past 18 months and began work on the Heartsease project in November last year.
Matthew Mills, Matthew Mills Graphic Design founder, says, 'They were looking for a refresh of the packaging for the range now that it's being expanded into glass as well as plastic.'
He adds, 'William Watkins, who owns Radnor Hills, wanted to show the farming background [of the company] – he wanted to get some of the history and heritage back, but with something that looked modern and appealing.' 
The designs uses a duck graphic and an image of a traditional farm gate, with the colour palette created to reflect the flavour variants, which include  English Elderflower Pressé, Traditional  Lemonade, St. Clements Pressé, and British Blackcurrant Crush. Mills says, 'It's looking to create an old farmyard style scene so it shows the heritage. I think [brands] are all trying to go back to things past, but I think this is the type of brand that will hold.' 
http://www.designweek.co.uk